Let's Celebrate
Join us virtually for an hour of holiday fun as we celebrate our members, state employees and retirees.
We'll be chatting with state employees and retirees about TPEA membership, getting the scoop from our partners on their great offerings, giving away fabulous prizes, and providing a legislative update on what's been happening at the Capitol. You won't want to miss this action-packed hour, so be sure to tune in!
**This event is free but registration is required to attend. Space is limited.
Between now and December 6th, email us a picture of either you at work, whether in office or remote WFH, or with your team in holiday spirit to be entered into a drawing. You can also post it to the TPEA social media. Make sure to include your full name, agency and home email address, so we can contact you when you win. (Please note: we are planning to post the pictures.)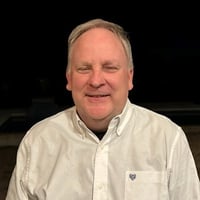 John DeWitt,
Director of Transportation Planning & Development at TxDOT
"I've been a TPEA member for a long time. TPEA is a recognized and respected resource our legislators rely on to make informed decisions about state employee benefits. One of the most effective things TPEA does is present sensible solutions that they can easily support. That approach benefits active employees and retirees alike, and those of us contemplating retirement soon should applaud TPEA for their leadership in preserving full benefits. Become a member. We're all stronger together."
JOIN YOUR PEERS AND BECOME A MEMBER.
The Texas Public Employees Association (TPEA) was created by state employees in 1946 to represent state employees and retirees before, during and after Legislative Sessions.
Why? Because the Texas Legislature determines everything from your salaries to your benefits during and after your career with the state. And state employees know they are only as strong as their membership. Remember, TPEA is your voice and TPEA doesn't exist unless it has members.
Therefore, TPEA works to support state employees and retirees -- to help secure the salaries, benefits, and more -- so Texans like yourself can devote themselves to careers in public service. But it only works when state employees and retirees are members...because we're all stronger together.
Be Ready for the Next Legislative Session
Did you know?
Membership allows TPEA to continue advocating for you, your salaries, pensions and benefits all year round.
Membership helps with supplemental insurance discounts for you and your family that you might not be able to get otherwise.
Membership offers you and your family access to discounted products, entertainment, travel and more.
** Cost of membership is only $7.50/month for active employees ($2.50/month for retiree), so help enhance your future and join. Remember TPEA = YOU.